Grading & Erosion Control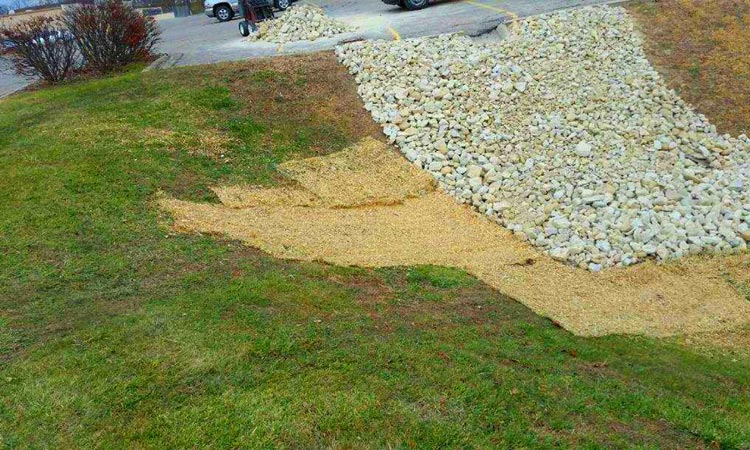 If you're looking for a fix for your property's water flow issues, consider the rough and finish grading services available at JM Lawn & Landscape. We work with homeowners and contractors to provide a positive slope for your property, which is essential to avoiding water problems in the future. We also are able to install drain tile, drain basins & downspout pop-ups to help move the water farther away from the foundation.
Call the experts at JM Lawn & Landscape today at 515-233-1201 for a FREE estimate on all your grading needs.
Whether you are looking for temporary or permanent solutions to your property's erosion control needs, then consider speaking with the experts at JM Lawn & Landscape. Slit fencing, wattles, and hydroseeding with a cover crop are some of the temporary erosion control options available for your construction site. More permanent solutions include seeding with turf reinforcement mats and hydroseeding with SprayMatt, a bonded fiber matrix, for severe slopes. Check JM Lawn & Landscape to see which of the variety of solutions available will help keep your land where you need it, so you can complete your outdoor projects and keep your property safe. < /p>
JM Lawn & Landscaping is the best choice for addressing your property's water flow issues, and erosion control needs in Ames, Iowa, Story County, and Surrounding Areas. Contact Us today for a FREE estimate!
---